Extend your fantasy with an overnight escape at our luxurious dungeon suite. Our discreet space is available for evening and late-night bookings Sunday through Thursday, and weekends.
Overnight Stay Rates
Sunday – Thursday
Standard Overnight 6 pm –11 am
Standard Overnight with EARLY CHECK-IN 4 pm–11 am
Standard Overnight with LATE CHECK-OUT 6 pm – 12 pm
Weekends: Friday – Sunday and Bank Holidays
Weekend Overnight 6 pm – 11 am
Weekend Overnight with EARLY CHECK-IN 4 pm – 11 am
Weekend Overnight with LATE CHECK-OUT 6 pm – 12 pm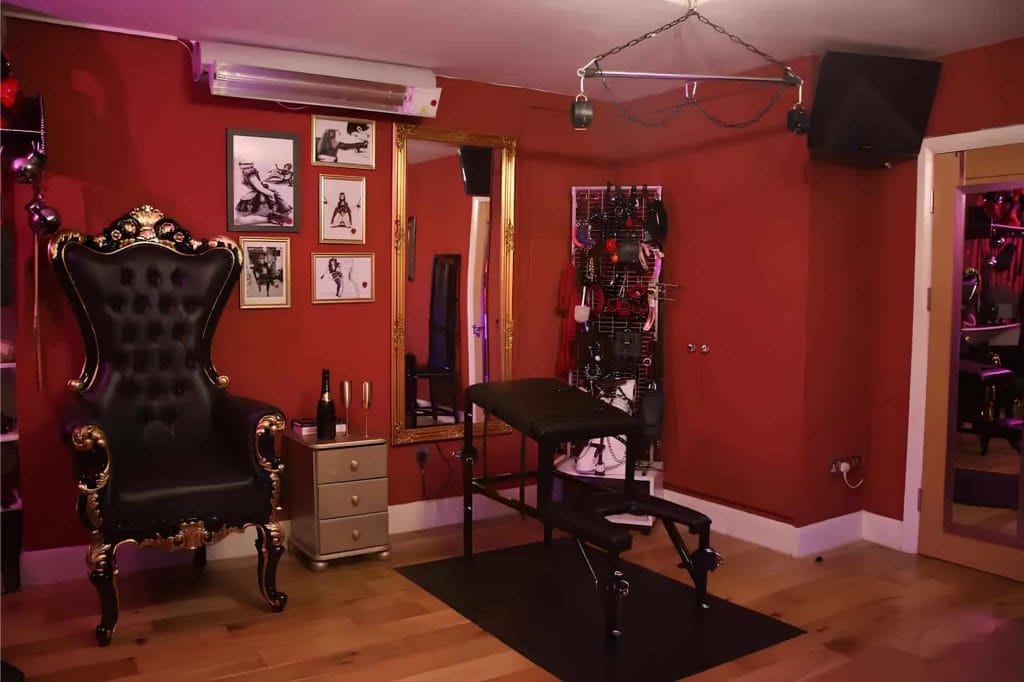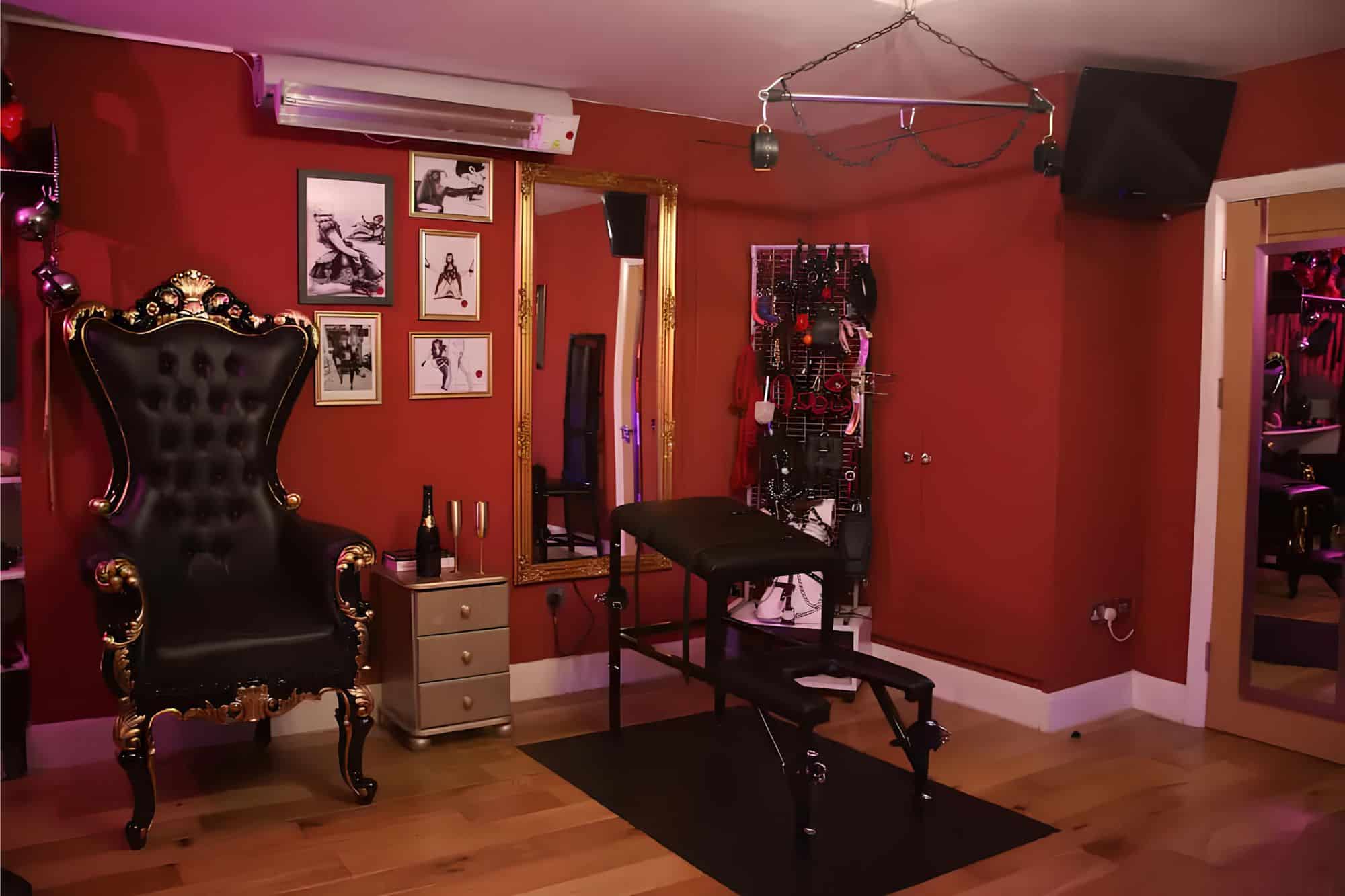 Indulge Your Desires
With up to 19 private hours available, overnight rentals allow you ample time to explore your deepest kinks and scenes.
Intensive bondage sessions using our premium restraints, hypnotic roleplays aided by our immersive atmosphere, tantric breath play, whatever you fancy – customize the experience all night long.
Our full range of amenities and premium equipment is also available for your enjoyment. Get creative with our space!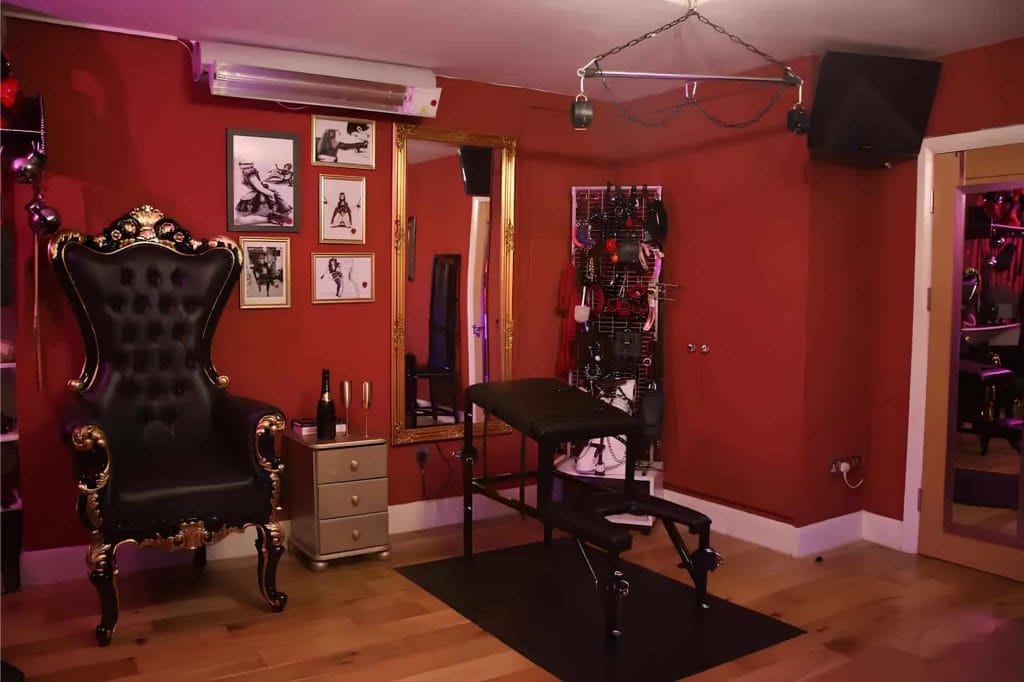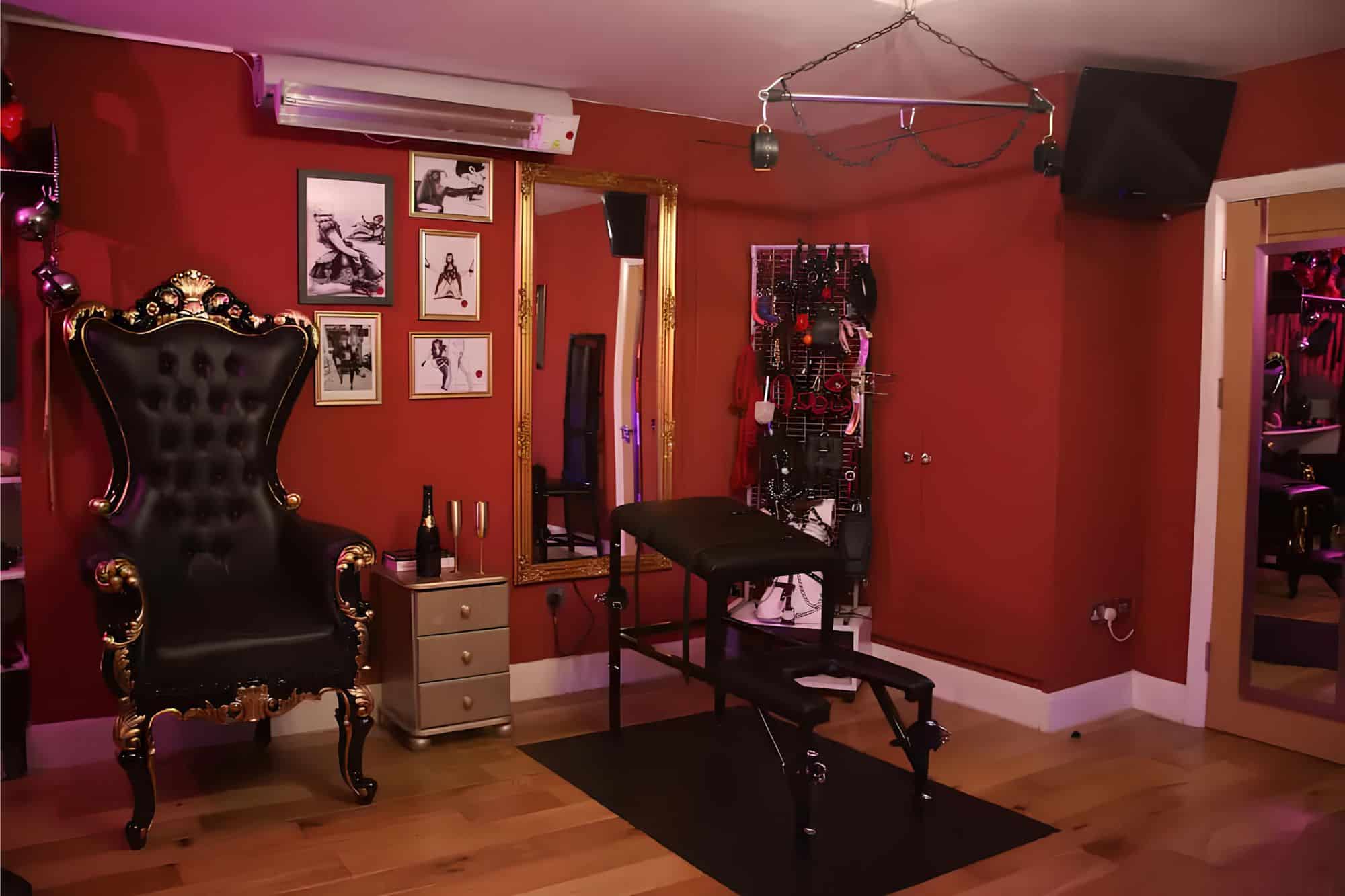 Maximize Your Stay
Arrive on time to change into enticing outfits and review the many toys on offer
Pack your favorite paddles, cuffs, lingerie to incorporate with our top-tier collection
Shop for provisions to fuel your play – food, drinks, herbs, candles
Discuss boundaries, desires, and fantasies with your partner(s)
Take time to transition between intense scenes with relaxation
Have music, videos, and ambiance ready to set the mood
Sample Itineraries
Here are just some themes possible in an extended overnight session:
Evening
Sensual massage and light bondage
Explore our exquisite equipment and amenities
Tantric breath play scene
Late Night
Intimate bed-play time
Costumed roleplay scene in the playroom
Self-care break with refreshments
Morning
Sexy photoshoot
Impact play scene using your favorite tools
Wind down with cushioned cuddling
Reserve your elite immersive getaway now.