Our suite is fully stocked with a premium selection of BDSM and fetish supplies to fulfill your desires. All equipment is carefully cleaned and maintained for your safety and enjoyment using Versan viricidal disinfectant and Luxibel B hybrid UVC sanitation.
We also provide an array of condoms, gloves, and lube for your safety and convenience.
Furniture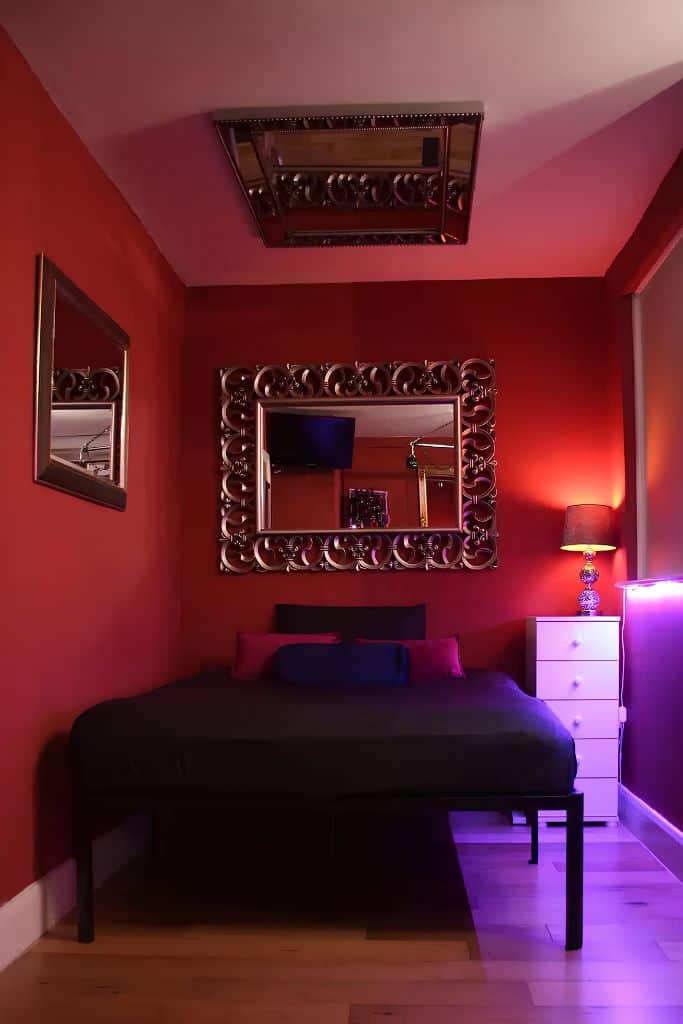 Bed: Available for daytime and overnight hire. Fitted with waterproof "sheets of San Francisco" for massage, lube play, watersports, and more. Overnight packages feature luxurious bedding.
Bondage chair
Cage bed
Footstool
Spanking bench
Throne chair
Toilet seat
Trampling stool
Impact Play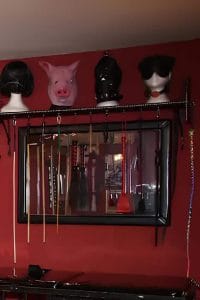 Canes
Crops
Floggers
Hairbrushes
Paddles
Tawses
Whips
Restraints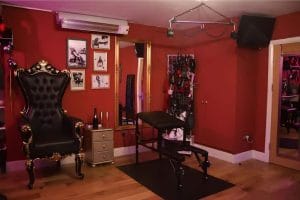 Arm binder
Chains
Collars
Leather body bag with multiple restraint points
Leather cuffs
Ropes
Single cage bed with cuff restraints
Spreader bars in varying sizes
Roleplay
Blindfolds
Chastity devices
Crossdressing outfits
Gags: open mouth, ball, dildo, open mouth lip, toilet brush and more
Leashes
Leather mittens
L to XL maid outfits
Male masturbators
Posture collars
Sissy outfits and accessories: wigs, breast and shoes
Sensation Play
Anal hooks
Butt plugs
Clamps for nipple, genital, and flesh stimulation
Dildos
Electro play devices and attachments – e-stim, TENS
Feather ticklers for teasing
Metal and wooden CBT devices
Pinwheels
Speculums
Testicular weights and ball stretchers
The dungeon is proudly sponsored by Oxy Shop (affiliate link), featuring many exclusive pieces from their premium fetish collection.