Our intimate dungeon suite provides the perfect setting to indulge your deepest desires. Located in a discreet basement location, accessed privately via a separate entrance.
Layout & Aesthetic
The suite features a beautiful space for exploration and play.
Our fully equipped playroom is decked out in luscious red tones. Hardwood floors and mirrored accents add depth. This space features our top-quality play equipment.
Mood lighting throughout the suite sets the sensual tone, adjustable for your comfort.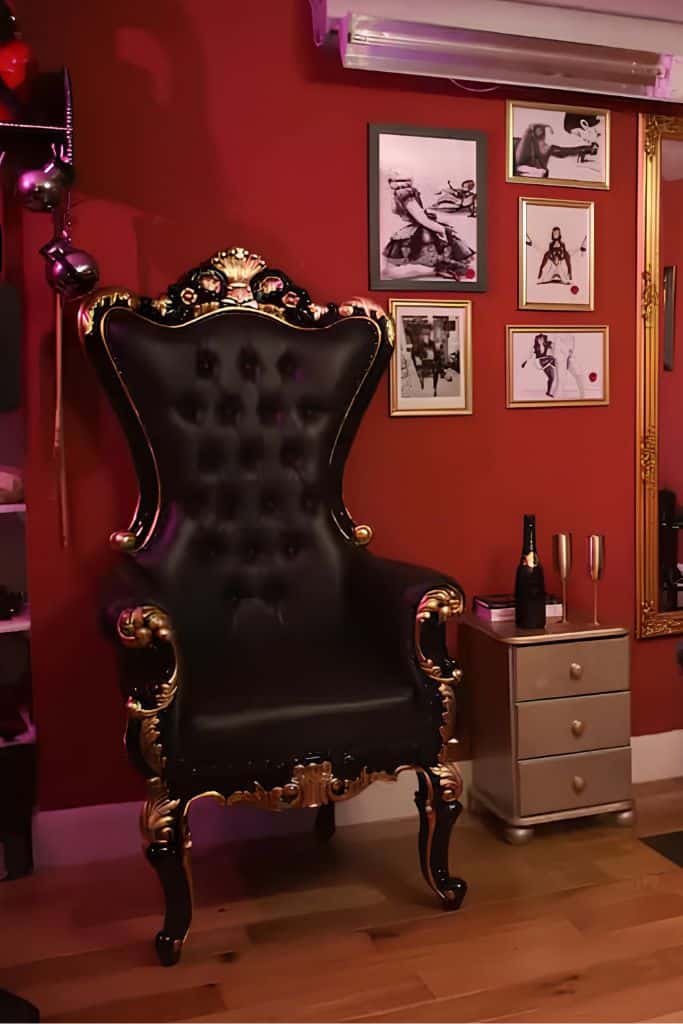 Craving More?
Quench Your Desires
Feel the thrill of giving yourself permission to play and push boundaries within our private luxury space. We have everything you need to indulge.
Amenities & Utilities
Bed with waterproof sheets ideal for intimate play
Fully-outfitted kinky toy/gear collection
Television
WiFi
Air conditioning
Kitchen with cooking facilities and accessories
Washer
Bathroom with shower
Discreet entrance and layout
Secure lockbox access
Your Private Playground
Within these walls, indulge in your wildest sensations without limitation or interruption. The suite caters exclusively to you during your booking, with no shared spaces or public access.
Make yourself at home in this carefully designed environment expressly for adults. We attend to every detail so you can immerse completely in play.
Ready to explore? Book your visit and unlock the pleasures that await behind our dungeon's doors. We welcome you.